Travel Sets
Designed for the travelling essentials in a flight ready format, ideal for a short break or business trip. Everything you need in a stylish compact bag.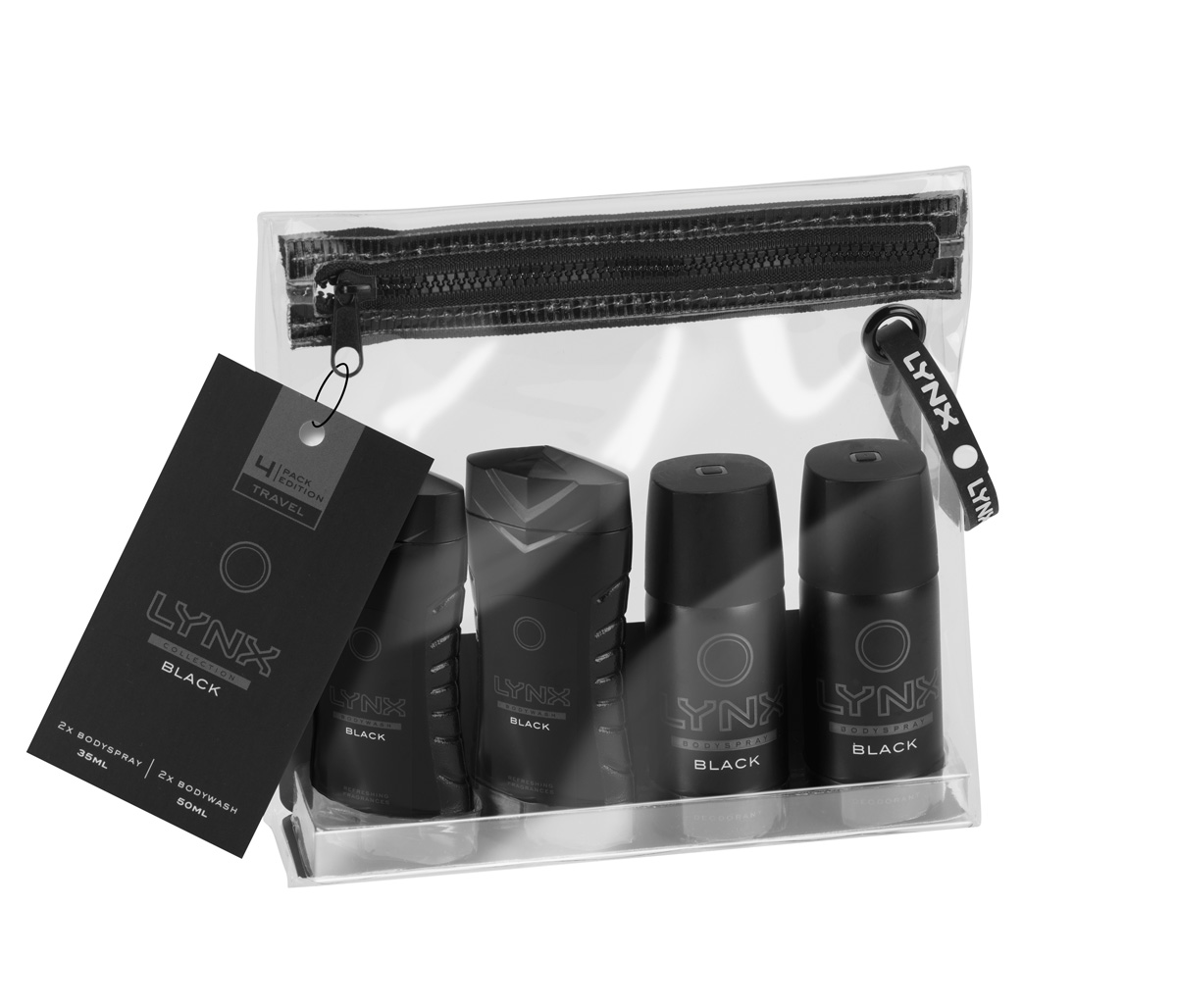 LYNX
This set includes 4 travel-sized Lynx products, in a clear plastic travel bag suitable for flights. The design is clean and simple reflecting Lynx perfectly.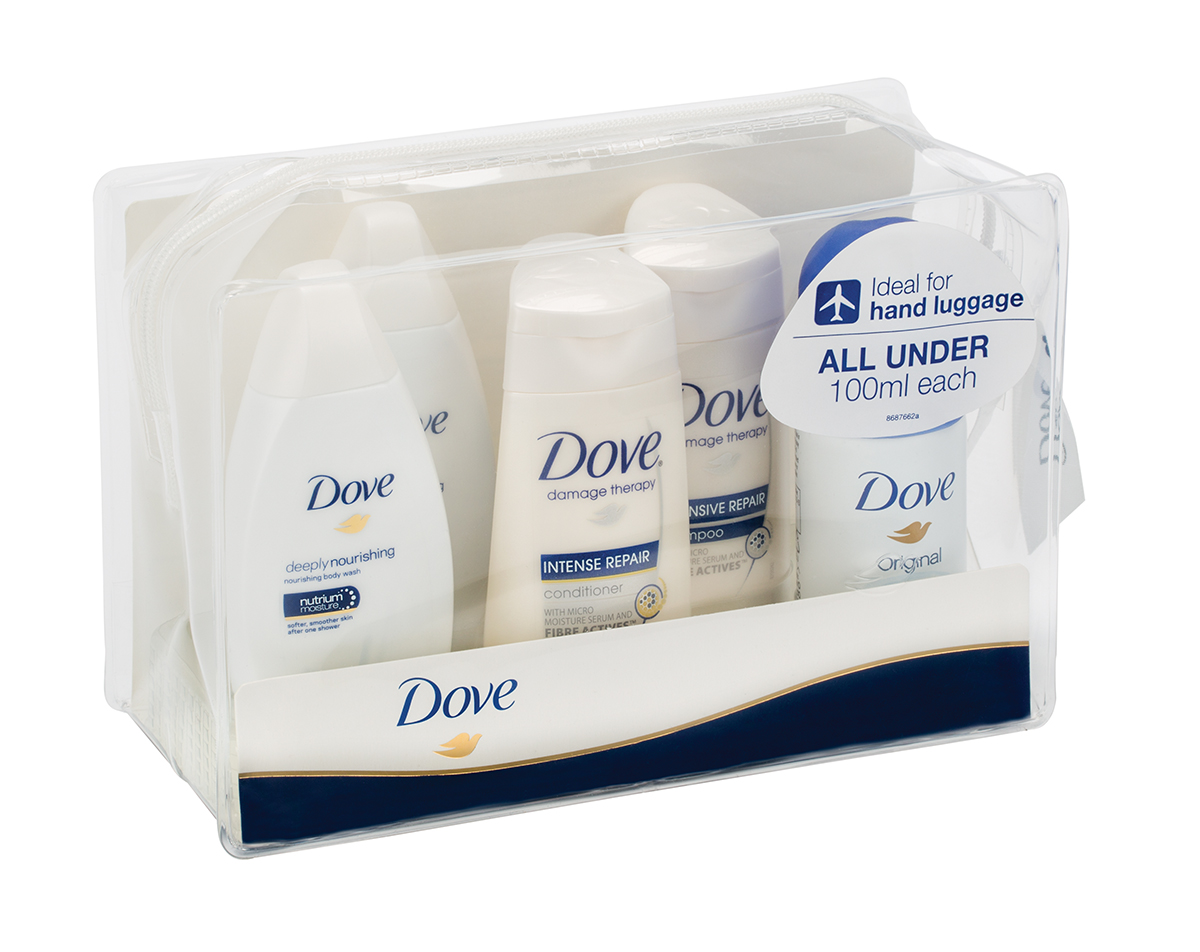 Dove
The Dove travel set contains 5 travel-sized products, suitable for flying in a clear bag.